So I had a weird dream last night. Kinda good and disappointing all at once.
Pretty short too.
My mom and I were watching (what in real life I bought last night [thanks Ali!]) "Monty Python's Graham Chapman's Looks like a Brown Trouser Job" which is a collection of his college lectures. (And which I'm about to watch now. "The Magic Christian" came in last night, so that's why I haven't watched this yet. And John Cleese and Graham were in that. These two screenshots were hard as hell to get AND get Ringo's face recognizable. He's so little! He has to look up at them and so usually they do that with his face turned away from the camera.)
Where was I?
Oh right! So we were watching this and mom goes, "Oh you're related to him, you know."
And I go: "OMGFTWBBQ?! What? How? When? He's a Python why didn't you tell me the moment I could comprehend their humor?!" (Well not really, but "Ftwhat?" doesn't sound as good.)
Mom says, as she getting up and going to the chest where we keep a bunch of pictures and stuff, "Yeah, he's my cousin, somehow." (I have serious large families on either side. Mostly cousins and great aunts and second, third, etc cousins. Plus the steps, you know.) And then she pulls out a hand full of pictures and hands them to me, "There aren't many of him, but that's at his wedding."
In fact there are exactly two of him, one with David and one with him just casual as you please sitting on the couch with a drink in his hand. And it did look like beer. Bad Graham. Mom told me he got married to David (who, in my dream, was a very tall, taller than Graham, and drag queen. And unfortunatly not all that attractive. But I've never seen, or know anything about Graham's real life David.) in 1988, the year before Graham died. Still Graham looked good in those pictures.
But seriously, his *Wedding* they went to and they have two pictures of him (and four of David, actually). Good job, Mom.
Random Graham spam from Flying Circus: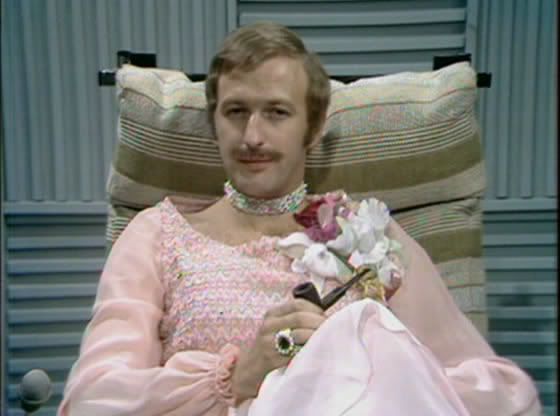 John in "The Magic Christian" with Ringo and Peter Sellers.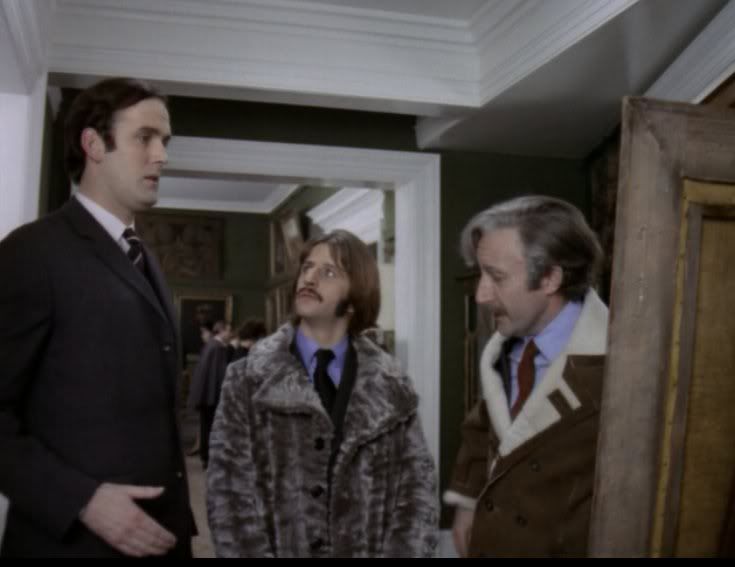 And Graham
x-posted to
solidfoamsoul
,
python_chapman
and
python_daily
.
Current mood:
nauseated (ugh, my tummy...)
Current Music: "Revolution" - Tom Petty and the Heartbreakers